Thursday, November 10, 2005
Terrell Owens - His Options
I would hope that by now you all know who Terrell Owens is. He has been suspended for the next 4 games by the Philadelphia Eagles (sup, Vic?) and will be placed on the inactive list thereafter. Dude is a malcontented multi-millionaire wide receiver that has imploded both teams he's played for. His talent is undenyiable. His intelligence, however, is a very different story. So, without further adieu, I present Terrell Owens' options.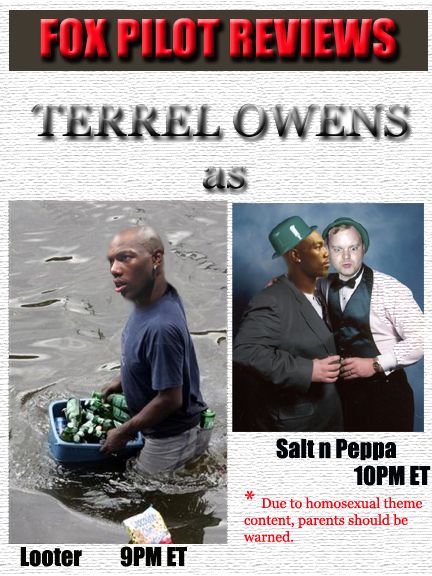 Poor Terrell Owens...all that talent but his mouth has overrun his brain. His popularity has generated some interest with the FOX network, and according to my sources, these two pilots are being considered.

In LOOTER, T.O. plays "Cooter the Looter" and it chronicles his adventures as he criscrosses the world looking to take advantage of natural disasters, riots, and the such. He'll steal from you, he'll fo'nicate your sister, and he'll call you a punk and even "make yo wallet dis'pear in thin air."

In Salt n Peppa, Terrell teams up with a random white dude. The plot lines are a little disturbing as this is a story of two men, of different color, who share the same crib. T.O. played football and caught passes and random white dude played catcher in baseball, and well, he caught things too. In this comedy/soap opera, the two men struggle with positioning and the acting is quite hilarious and sick at the same time.
-------------------------------




MTV announces that they are considering a "T.O. and Tina Turner Revue," which could easily make it on any cable network. MTV figures that if Terrell would trade punches with a member from his own team then he could easily fill Ike's battering position.
-------------------------------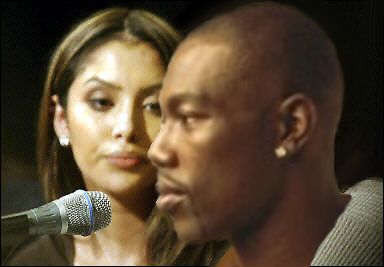 Court TV has announced that they are in negotiations with Terrell on a "Roaming Apologist" segment which could air by the fall shows. On the other hand, Terrell states, "Fuck man, I got this shit down. I could apologize right to your face while I'm laughing my ass off inside...dig it." Terrell even apologized to Vanessa Bryant for Kobe's indiscretions some time ago. At the time, T.O. didn't have the crying/tears down the cheek part yet, but according to Owens now, "I can weep like Jimmy Swaggert if ya want, man."
-------------------------------




The BET channel is considering using Owens as Sammy Davis Jr. in a remake of some shows that the infamous RAT PACK did decades ago. We all know that T.O. can do his endzone bullshit, but can he sing Mr. BOJANGLES ?
-------------------------------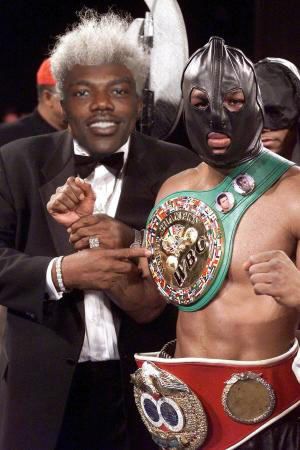 ESPN has supposedly offered Terrell millions to replace Don King. The Friday Night Fights might be re-invigorated with his brash commentary regarding today's boxers. You never know, he might just get knocked out hisself. Yeah, dig it.
-------------------------------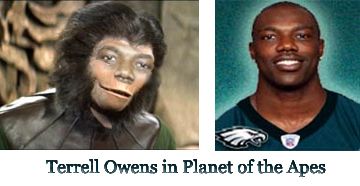 A new cable network CCC, (Classic Cable Network) has been conducting numerous opinion polls, both telephone and public, regarding the interest in Terrell playing a man/ape, in the classic remake of Planet of the Apes.

CCC states that Charlton Heston obviously isn't coming back, but rumors have surfaced that Keifer Sutherland (reprising his role of Freddie Lee Cobb from "A Time To Kill") might be interested in playing Heston's part. CCC doesn't want to beeeep out offensive language by either one of them and that right there is the problem. Do you want your child to hear, "Back off (you can figure out the proper N word, or maybe be kind and just tell your kid he said, 'Dumbfuck Idiot'."

Should you have any further suggestions, please contact me as I am representing the moron in this new endeavor.


|